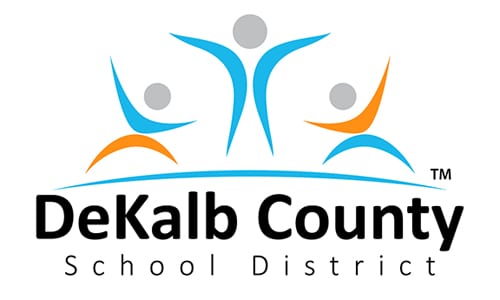 Students to temporarily learn online, pickup breakfast + lunch provided daily

STONE MOUNTAIN, Ga. – DeKalb County School District announces the closing of Oak View Elementary School due to COVID-19. The school building will be closed effective Sept. 3, and reopen on Sept. 13.
The school has had 18 students test positive for COVID-19, which has impacted more than 90 students and 13 staff members, who have had to quarantine and isolate. The grades impacted include pre-k, kindergarten, 1st, 2nd, and 5th. No cases have been reported thus far in grades 3rd and 4th.
Students will receive virtual instruction and teachers will work virtually. On Friday, Sept. 3, students will participate in asynchronous learning. Staff will be available on Friday from 8 a.m. until 2 p.m. for students to pick up personal belongings, learning packets, and/or technology devices. Curbside breakfast and lunch will be made available for pickup to all students daily from 9:30 a.m. – 1 p.m. at the school.
During the closure, the school building will be cleaned and disinfected per the guidance from the Centers for Disease Control and Prevention (CDC). COVID-19 testing opportunities will be available at Oak View Elementary School during the week of Sept. 7, 2021, to provide support to families as school reopens.
"The safety and well-being of our staff and students always remain a top priority in DCSD. The decision to close Oak View was based on multiple factors," said Superintendent Cheryl Watson-Harris. "The district is committed to providing our students and staff with a safe and healthy environment. We thank our families for their understanding and ongoing cooperation as we work to help protect our students, teachers, staff members and community."
DCSD actively reviews the health data and guidance and consults with the Department of Public Health and the Medical Advisory Committee to inform decision-making pertaining to the health and safety of staff and students. No single condition or data point determines a local school's operating status.
Multiple, dynamic factors are considered including daily COVID-19 exposure and positive reports, staff and student absenteeism rates, ability to implement the mitigating strategies and ability to maintain appropriate staffing for essential functions.
"We ask that our students, teachers and staff members continue to follow the COVID-19 Health and Safety guidelines and protocol to help reduce the spread of the virus. Please continue to wear your masks, wash your hands and socially distance.
The district also encourages those who are eligible to get vaccinated to help keep you and your family safe and healthy. DCSD's partner, DeKalb County Board of Health, is offering free COVID-19 vaccines at its mobile clinics. The vaccine is free and no appointment, ID, proof of citizenship, or health insurance is needed to get a vaccine at the mobile clini," the district said in a statement.
The district has also partnered with the DeKalb County Board of Health for DCSD's vaccination and testing for staff, families and students at the Administrative Office Complex on Friday, Sept. 3, 8 a.m. to 1 p.m.
Please visit DCSD's website to receive the latest information on all vaccination and testing opportunities.