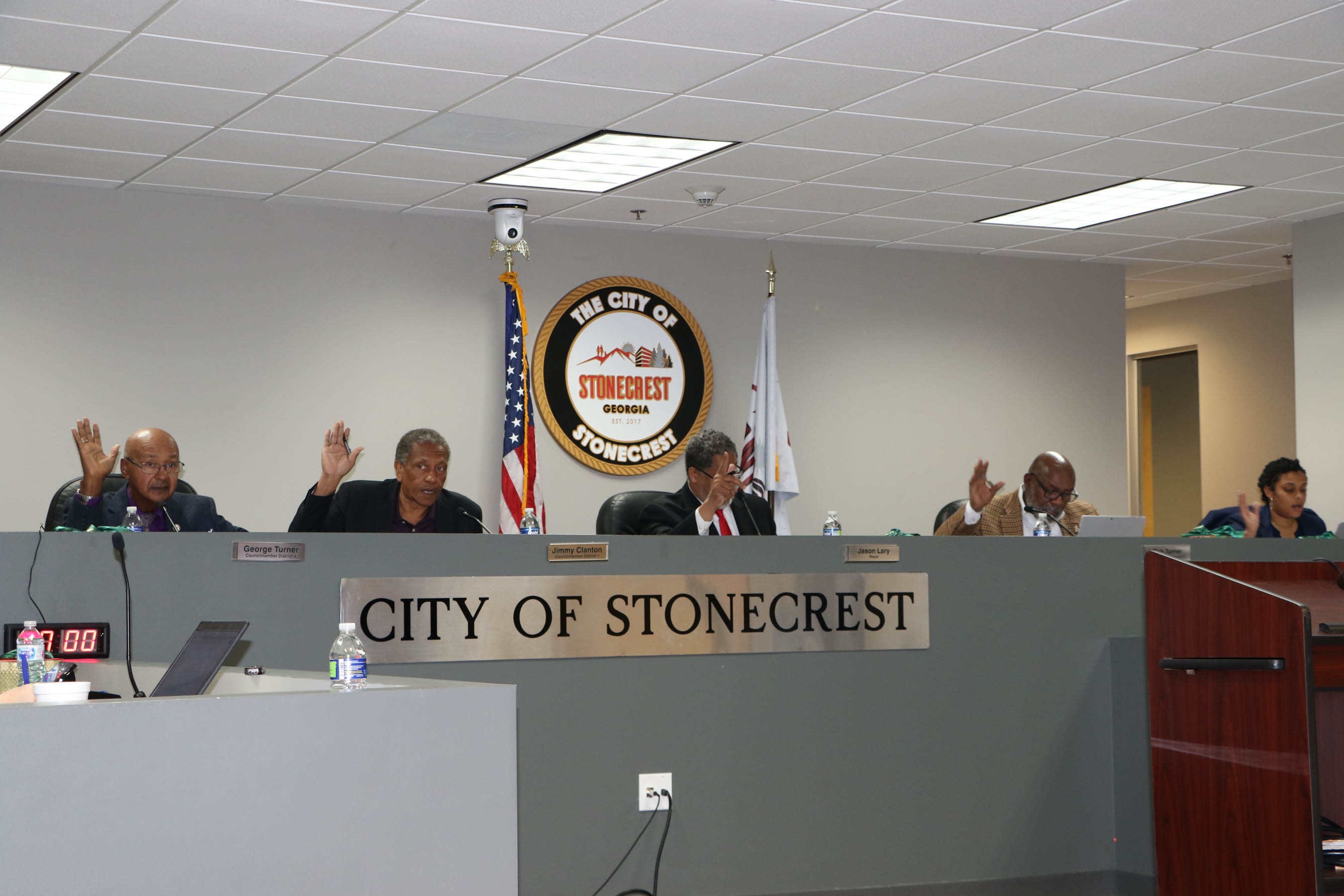 The Stonecrest City Council approved its general operating budget for Fiscal Year 2020 at its Dec. 9 meeting in a 5-0 vote.
In a separate 4-1 vote, the council approved the contract with Jacobs, (formerly CH2M), which was hired to manage the city's administration. Councilwoman Jazzmin Cobble cast the dissenting vote, after raising several questions about a 1.4 percent increase in the lump-sum contract for services with Jacobs.
The council passed a proposed budget of $10,460,900, a 7.2 percent increase over the 2019 budget of $9, 704,911. The budget includes an average 3 percent cost-of-living raise for staff employees and a 1.4 percent increase ($217,000) for Jacobs, bringing the firm's contract to $5.1 million for next year. The proposed budget includes funding for 38 full-time positions that Jacobs would oversee.
Mayor Jason Lary said he was comfortable with the increase for Jacobs. He said the firm has served the city well since it was hired after Stonecrest was incorporated as a municipality in 2017. Jacobs provided the money needed to set up the city, including funding staffing, equipment, vehicles and leases until the city's revenues began to come in, Lary said.
"$217,000 on $5.1 million? I'm OK with that kind of margin difference.  There is some level of margin in business for miscellaneous things that we can't account for and I'm comfortable with the margin difference," said Lary.
Joel Thibodeaux, the city's auditor, agreed.
"It's a fee-for-services contract. That means that whatever the services are, Jacobs is obligated to fulfill those services—regardless of conditions on the ground. Conditions on the ground can change throughout the year…. Contingencies come about," Thibodeaux told the City Council.   "Jacobs has given the city its best good faith estimate (on what it will cost for services)…"
The greatest expenditures projected in the budget include the Parks and Recreation Department at $2 million, which includes staff, vehicles, professional services, repairs and maintenance; Code Enforcement, at $1 million; Finance Administration (audit services, software, salaries) at $636,000; legal fees at $620,000 and Community Development(city planning) $603,000.
The greatest share of revenues in the city's budget—$3.8 million—is expected to be generated from insurance premiums, followed by business licenses at $1.2 million and building permits at $950,000. Hotel/motel taxes are projected to generate $600,000 next year.
The city anticipates generating an additional $6.3 million from its special purpose local option sales tax (SPLOST), which is designated for road improvements and other infrastructure projects.