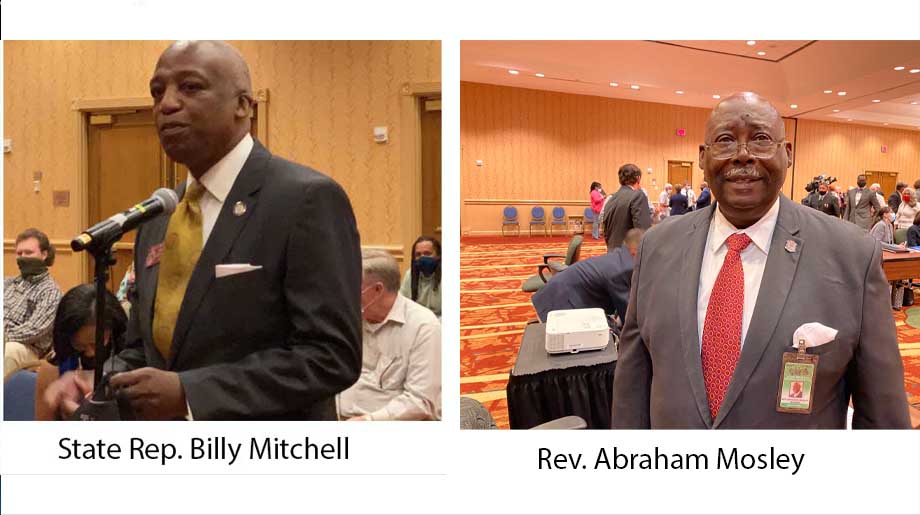 ATLANTA – State Rep. Billy Mitchell (D-Stone Mountain), chairman of the Georgia House Democratic Caucus, commends the recent appointments of the Rev. Abraham Mosley and Christopher Sanders to serve on the Stone Mountain Memorial Association (SMMA). Rev. Mosley is the first Black Georgian to serve as the chair of the SMMA Board of Directors.
"The governor has made some great appointments to the Stone Mountain Memorial Association in Abraham Mosely and Christopher Sanders," said Mitchell. "I look forward to working with them on reimagining Stone Mountain Park into a more family-friendly and welcoming place for all, as is called for in my bill, House Bill 277."
Mitchell said he also supports some of the proposals that were presented at the April 26 SMMA meeting regarding changes to Stone Mountain Park, such as removing the Confederate figures from the association's logo and park signage, as well as the renaming of generic streets, park lakes and trails in honor of significant Georgians. Mitchell attended the meeting and gave remarks regarding the proposed changes and recent appointments.
"While I believe more could, should and eventually will be done, this is without a doubt a positive step in the right direction," said Mitchell.
During the 2021 legislative session, Mitchell introduced House Bill 277, legislation which would revise the SMMA's responsibilities. Under HB 277, the SMMA would no longer be responsible for overseeing or maintaining memorials for the Confederacy. This legislation would also allow Confederate memorials to be removed from public property if the public entity that owns the memorial adopts a resolution calling for its removal.
The SMMA is a state authority that is responsible for Georgia's Stone Mountain Park. In 1958, the General Assembly passed legislation creating the SMMA to develop, protect and maintain Stone Mountain as a Confederate memorial and public recreation area. The association operates the park through a public/private partnership.
For more information on HB 277, please click here.
For more information on the Stone Mountain Memorial Association, please click here.