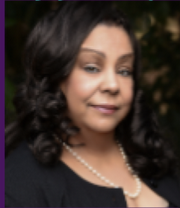 ATLANTA – State Rep. Angela Moore (D-Decatur) will celebrate Morris Brown College's journey to accreditation at her monthly "Breakfast with my Rep." town hall on Saturday, July 31. The meeting will be held from 10 a.m. – 12 p.m. at Panola Mountain State Park's Alexander Lake Pavilion in Stockbridge. To RSVP for this free breakfast event, please contact angela.moore@house.ga.gov. 
"I could not think of a better time to celebrate such a momentous movement than at my monthly morning town hall," said Rep. Moore. "This is the perfect time, especially when so many of their alumni are seated within my district. Though I am a state representative, and this is a private college, so many of the students graduating in my district in 2022 now have an additional option when it comes to an HBCU. I, for one, am so excited that federal aid will be available for the students. Given the fact that it's just before the fall school term begins, this is the perfect time to acknowledge, celebrate and award acclamations to Morris Brown College for its perseverance, intentional engagements and determined survival instinct. Job well done."
As a member of the House Higher Education Committee, Rep. Moore invites prospective and current Morris Brown College students to meet and interact with the college's alumni. The president of Morris Brown College, Dr. Kevin James, will be in attendance to accept a resolution from Rep. Moore and her Constituent Advisory Cabinet.
Attendees are encouraged to wear their Morris Brown colors, which are black and purple. Free COVID-19 vaccines will be available to attendees ages 12 and older. Additionally, there will be a mobile health unit on site to administer sports exams to K-12 students, and shingles vaccines will also be available to senior guests.
Local officials throughout House District 90 will also attend the event.
House District 90 includes portions of DeKalb, Rockdale and Henry counties.