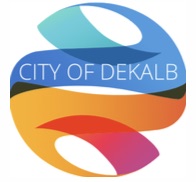 DeKalb County, GA– Citizens in South DeKalb County are once again asking their delegation to support renewed efforts to create a new city, according to a press release from the DeKalb Cityhood Movement (DCM).
The new city would be called the City of DeKalb, the group stated in the release.
The newly-formed DCM has organized for the purpose of getting the Georgia General Assembly to support a referendum for citizens of South DeKalb to vote on whether they want a city to form. The group also is working on efforts to educate citizens about the advantages and disadvantages of forming a city,  the news release stated.
The sponsorship of the proposed City of Buckhead, the sponsorship of four cities in Cobb County, and the re-initiation of a proposed city in North DeKalb have motivated both old and new residents in South DeKalb to propose a new City of DeKalb, said businessman DeVon Hudson, Vice President of DCM.
"Southern DeKalb has one of the highest concentrations of Black people with higher than average household incomes in the United States. I believe we have the capability to form a city that will bring investment, economic development, and jobs, as other cities in DeKalb County have demonstrated," Hudson said.
The effort to form a new city in South DeKalb has been ongoing since 2014, with the initial bill sponsored in 2015. Though much of what was proposed in the past remains, the new group believes they have learned more about how the system works and are applying their experience and insights to current efforts.
DCM has planned a virtual town hall meeting for Wednesday, Dec. 8, 7 p.m. For more information, visit
the Facebook page https://www.facebook.com/dekalbcityhoodnow or call 470-668-3656. To email: