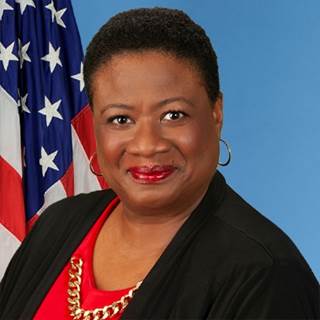 By Terri Denison
SBA Georgia District Office Director
Since the start of the pandemic, the U.S. Small Business Administration has delivered more than $1.1 trillion in COVID-related relief to millions of entrepreneurs. The COVID Economic Injury Disaster Loan program is the remaining SBA relief program open to small business owners who still need assistance. The COVID EIDL program, which runs through Dec. 31, offers 30-year loans with fixed interest rates of 3.75 percent for small businesses, including sole proprietors and independent contractors, and 2.75 percent for nonprofits.
Many businesses have been able to keep their doors open and retain staff during the most difficult of times with this loan program, and as of Oct. 21, the SBA has made more than 3.83 million EIDL loans for approximately $284 billion.
SBA recently announced major modifications to the COVID EIDL program that will assist entrepreneurs even more during recovery and well beyond. The program was retooled by increasing the borrowing limit from $500,000 to $2 million, offering 24 months of repayment deferment, and expanding flexibility to allow borrowers to pay down higher-interest business debt.
Highlights of the Enhanced COVID EIDL Program include:
Increased loan cap from $500,000 to $2 Million
Expanded use of funds to pay commercial and federal debt
Streamlined review processes
Deferred payments
The COVID EIDL loan amount calculation is based on working capital for two years. No collateral is required for loans under $25,000, no personal guaranty is required for loans under $200,000, and there are no prepayment penalties for the program.
Common Reasons Why an EIDL Application is Declined

Unverifiable Information
Wrong bank account info
Name on checking account and name on application do not match
Incorrect email address
Incorrect EIN
Answered NO in eligibility statements in portal application
Your inputs and 2019 tax return do not match
Failure to respond within 7 days
Unsatisfactory credit history (minimum 570)
Additionally, some "red flags" to avoid are using the same email for multiple businesses, changing your email after you submitted an application, and not using separate emails for each partner or LLC member of the business.
The COVID EIDL program is historic in nature because it's the first SBA disaster relief program open to all entrepreneurs and qualifying entities nationwide. The SBA team has been working around the clock to make the loan review process as user-friendly as possible to ensure every entrepreneur who needs help can get the capital they need to reopen, recover and rebuild.
COVID EIDL will expire at the end of 2021, however, small business owners should take advantage of the program and apply as soon as possible.
For more information about COVID EIDL, visit www.sba.gov/eidl or review a list of frequently asked questions at https://www.sba.gov/document/support-faq-regarding-covid-19-eidl. To view a recorded COVID EIDL webinar hosted by the SBA Georgia District click here.