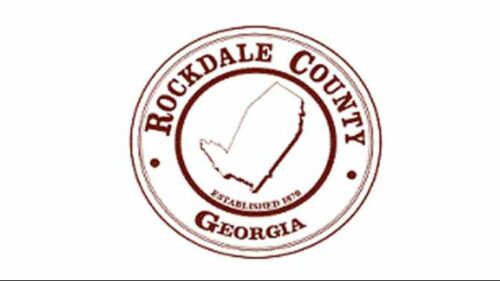 CONYERS, GA–Rockdale County Chairman Oz Nesbitt, Sr. is encouraging members of the community to join in a county-wide cleanup on Saturday, May 1. Check-in for the event will be held at 8 a.m. at the county government annex located at 1400 Parker Road.
The Chairman's Countywide Cleanup will include  Rockdale County officials, department directors and staff, along with citizen volunteers who will help collect litter, tires and other debris during the eight-hour event.
"Through this event, we are letting the members of the community know that we share their same interest in the beautification of Rockdale," Nesbitt said. "Together, we can all share a part in maintaining the aesthetically pleasing Rockdale we desire, therefore, increasing the quality of life."
Civic and neighborhood groups, businesses, Boy and Girl Scout troops, houses of worship, youth groups, individuals, and families are encouraged to register for the event. Volunteers are asked to arrive promptly at 8 a.m. for check in and safety briefing. Volunteers should wear long pants and close-toed shoes. Following the check-in and safety briefing, volunteers will receive safety supplies including garbage bags, gloves and brightly-colored safety vests. Groups will be assigned to transport all volunteers to cleanup destinations. Lunch will be provided. This event will adhere to CDC guidelines for COVID-19. Hand sanitizer and masks also will be provided.
Registration is required at https://rockdalecountyga.gov/countywide-cleanup-registration/. The deadline to pre-register is Monday, April 26.
For more information, call 770-278-8413 or email mike.kinlein@rockdalecountyga.gov.