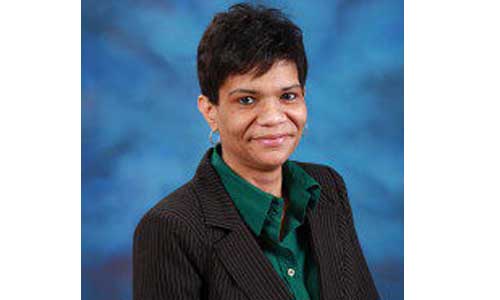 Former Finance Director Roselyn Miller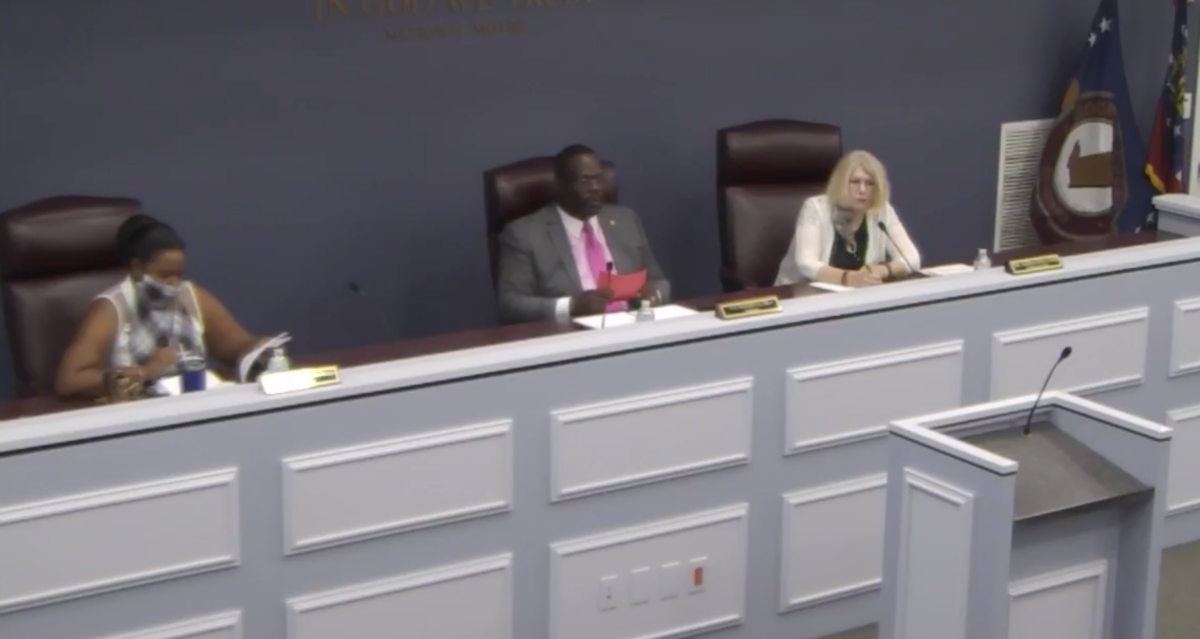 Pictured L-R: Post 1 Commissioner Sherri Washington, Chairman Oz Nesbitt, and Post 3 Commissioner Doreen Williams /Photo via FB Live
The Rockdale County Board of Commissioners in a 2-1 vote today approved a $345,000 settlement with former County Finance Director Roselyn Miller. Post 1 Commissioner Sherri L. Washington cast the dissenting vote on the three-member board.
The vote followed a closed executive session this morning. When the board returned, Chairman Oz Nesbitt made the motion to approve the settlement, which was seconded by  Post 2 Commissioner Doreen Williams. Both voted in favor of the settlement.
Nesbitt could not immediately be reached for comment.
Williams said, however, that she believed the settlement was the least expensive option for the county. Williams' decision to approve the settlement was a reversal of her earlier decision to fire Miller on Sept. 4, 2020.
"My thought was while it's unfortunate that we settled for that amount, it's much less than it would have cost if we had to go into litigation," said Williams "It would have cost at least double the amount."
Williams said the county reached a settlement through mediation with the U.S. Equal Employment Opportunity Commission (EEOC), which handles claims concerning disability(illness), racial discrimination, age and gender. Miller reportedly had battled cancer, although Williams said she could not confirm or discuss the specifics of the EEOC case.
"She had asked for quite a bit more and through mediation, we reached the amount we voted on," said Williams, adding that the county recognizes no wrongdoing in the settlement. "She (Miller) cannot come back and sue the county on any other grounds."
Williams said she did not believe Miller's settlement would lead to other lawsuits from top-level managers who were dismissed last year in a shake-up of Rockdale County government.  Separation agreements, which included compensation, were made for those terminations, she said.
The Board of Commissioners was unsuccessful in reaching an agreement with Miller last year.
Washington said that she voted against the EEOC settlement because she felt it rewarded someone who had done a poor job.
"I'm disappointed in the board's decision today to pay her $345,000. We have rewarded someone who did not do the work that they were supposed to do," Washington said. "For us to give someone three years' worth of salary is preposterous. We just rewarded someone for doing a bad job for the county."
Washington added that she is looking forward to working with the county's new finance director, Mark Lewis, whom she said has the education and the skill set needed to move the county in the right direction. Lewis, who is from Portland, Oregon, served as deputy director of the Multnomah County Department of Assets. He started work this week in Rockdale on July 26.
When Miller was fired last year, she became the fourth Rockdale County government director who was dismissed in a series of dismissals of the county's top-level management.
Williams and Washington had cited a "lack of confidence in the handling of the county's finance department" in dismissing Miller. Both commissioners were concerned over Miller's handling of the $3.9 million CARES Act funding the county received.
Nesbitt said that while he called for the departures of other directors, he did not support firing Miller, whom he said had been a dedicated, 20-year veteran of the county, serving as finance director since 2009. Nesbitt, who, as chairman oversees Rockdale's day-to-day operations, said a re-organization was needed to improve operations and put the county on track for 2021 in dismissing the others.
"I was not in favor of it (Miler's firing), but it was a 2-1 decision. I was outvoted. Commissioners Washington and Williams said they wanted to move in another direction and they did," said Nesbitt. "Director Miller did nothing illegal. She did nothing unethical. She was a highly dedicated employee. The county received numerous awards and accolades under her leadership. Prior to July, when the two commissioners mentioned there were some communication issues between them, neither had said anything negative about her to me. She had nothing negative in her employee file."