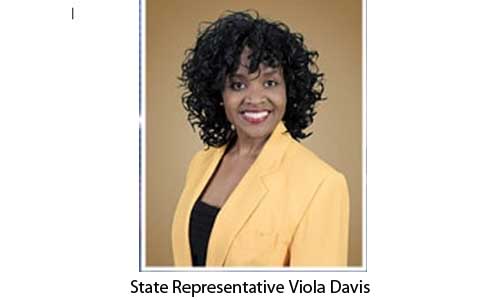 DEKALB COUNTY, GA– State Rep. Viola Davis (D-Stone Mountain) is providing information to make constituents aware of Georgia rental assistance programs for DeKalb County landlords and tenants whose finances have been impacted by COVID-19.
"There are millions of dollars in federal aid available now to DeKalb County landlords and residents who need help paying their rent and/or utilities," said Rep. Davis. "Georgians, especially those in the metro Atlanta area, are struggling to keep up with the rising costs of living. Our state and local officials are working to make this funding available to them, but many of these struggling landlords and tenants are unaware that we have a program right here in DeKalb County. DeKalb residents who need this help can apply online or call to learn more, and I urge them to apply as soon as possible before these programs stop accepting applications."
DeKalb County has received $21 million in grant funding from the Federal Emergency Rental Assistance Program. The DeKalb County Tenant-Landlord Assistance Coalition (TLAC) is tasked with providing this financial relief to DeKalb renters who are vulnerable to eviction and landlords experiencing revenue losses due to COVID-19. The TLAC rent relief program can help eligible households pay for rent, rent arrearage, utilities, utility arrearage and other housing costs incurred due to COVID-19. Households must have an income of 80 percent of the median income for DeKalb County. These funds cannot be used for cable or telephone bills. This coalition was convened by DeKalb County CEO Michael Thurmond and is comprised of public and nonprofit partners. More information about this program can be found here; individuals may also contact renthelp@dekalbcountyga.gov or (404) 371-3201. Individuals who have applied for the program can schedule an appointment with the TLAC here.
Additionally, the state received $552 million from the Federal Emergency Rental Assistance Program. The Georgia Department of Community Affairs (DCA) administers this funding through the Georgia Rental Assistance (GRA) program, which launched in March 2021. Funding is distributed directly to landlords, and eligible applicants may receive up to 12 months of payment relief. Individuals must qualify for unemployment or have experienced a financial hardship due to COVID-19, demonstrate a risk of experiencing homelessness or housing instability, as well as have a household income at or below 80 percent of the area median income. The DCA also recently hosted a GRA program webinar for renters; a video of the webinar can be found here. More information about the GRA program can be found here; individuals may also contact rentalassistance@dca.ga.gov or 833-827-7368.