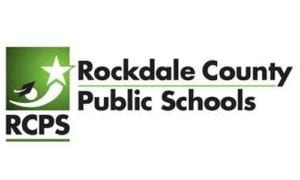 CONYERS, GA–  Rockdale County Public Schools (RCPS) will offer a virtual option for K-5 students in addition to the in-person default option for the 2022-2023 school year. The elementary virtual option will have teachers solely designated for virtual classes. The application window for the virtual K-5 option is Feb. 28-March 18, 2022.
To apply for the virtual K-5 option, parents must log in to their Infinite Campus Parent Portal account (www.rockdaleschools.org/infinitecampus) and apply for each child. Parents who want the default in-person option do not need to do anything. For more information and Frequently Asked Questions, visit www.rockdaleschools.org/virtualk-5.
Information about virtual options for middle school and high school students (grades 6-12) will be available in April atwww.rockdaleschools.org/covid19.
RCPS maintains ongoing mitigation measures designed to further thwart COVID-19 transmission within schools. These mitigation measures include mask wearing, social distancing, and regular handwashing. Additionally, RCPS has implemented a rigorous cleaning protocol that incorporates both specialized equipment and cleaners that effectively neutralize COVID-19 and installed specialized filters and other ventilation enhancement products within its HVAC systems in keeping with public health guidance.
In addition to the mitigation measures, RCPS offers free COVID-19 testing and COVID-19 vaccinations for students, staff, and their families. RCPS is the first district in the state to provide such comprehensive testing as part of the district's telehealth services through Kids'-Doc-On-Wheels (KDOW). For more information on COVID-19 testing and vaccinations, visit www.rockdaleschools.org/covid19.
For the latest updates on RCPS virtual and in-person options as well as COVID-19 mitigation measures, visitwww.rockdaleschools.org/covid19.