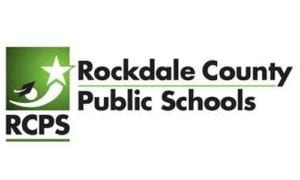 CONYERS, GA—Registration to be entered in the lottery for Georgia Pre-K in Rockdale County Public Schools (RCPS) for the 2022-2023 school year is open online Feb. 1-28. No paperwork is required to register for the RCPS Pre-K lottery. The link for Pre-K lottery registration and more information will be available at www.rockdaleschools.org/prek.
PRE-KINDERGARTEN: 
For Georgia Pre-K, children must be 4 years old by Sept. 1. Pre-K lottery registration takes place online atwww.rockdaleschools.org/prek. Students will be selected for Pre-K programs via a random lottery drawing. Selection will take place March 3, 2022, and parents will be notified of next steps after selection. Students who are not selected will be placed on a waiting list in the order drawn.
For more information, visit www.rockdaleschools.org/prek or email Maria Rodriguez at mrodriguez@rockdale.k12.ga.us or Early Learning Director Shauna Miller at smiller2@rockdale.k12.ga.us.