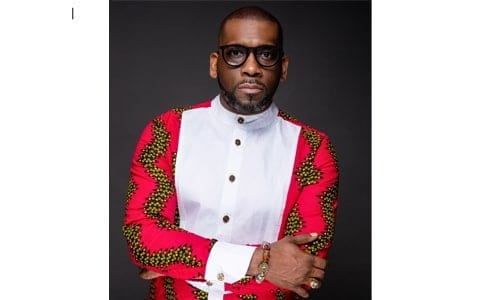 Slutty Vegan Founder Pinky Cole, U.S. Chamber of Commerce Senior Vice President Rick Wade headline online business forum
STONECREST—New Birth Senior Pastor Jamal Bryant is hosting a virtual conference for current business owners and aspiring entrepreneurs on April 24, at 10 a.m. Featuring Slutty Vegan Chief Executive Officer and Founder Pinky Cole and U.S. Chamber of Commerce Senior Vice President Dr. Rick Wade, "The Launching Pad" is a half-day online business forum created to empower business moguls in the making and enable them to better position their ideas in the marketplace.

 
"This forum will not only inspire leaders as they launch their business ventures but also provide the practical and necessary steps to take to shift their ideas from concept to reality," said Bryant, who recently announced a partnership with the New Black Wall Street in Stonecrest. "Many entrepreneurs may be timid to birth that vision God has given them because it is too big, or too bold. We want to use this moment to connect our community with the tools, resources and roadmap for success."
During New Birth's recent Resurrection Sunday Service, Cole shared her journey in launching the wildly popular Slutty Vegan brand in 2018. Cole said that in 2016 she lost everything including a restaurant that was destroyed by a fire.
"In 2016, I had $5 in my bank account. Last year, not only did I make over $5 million in my business, but I paid the tuition of 30 students to go to college," said Cole, who also has donated more than $250,000 to people and organizations in the greater Atlanta community. "You can't tell me that God is not a good God. I'm excited about April 24, so If you work a nine to five but have dreams of making another stream of income, I will be telling people how to create multiple streams of income, maximizing your business, and how to become a walking brand."

 
Breakout session speakers include CERM Managing Partner Albert Edwards; and author and strategist Robert J. Watkins and more. Topics included in the sessions will focus on raising capital, marketing, branding and accessing opportunities with the federal government.

 
The Launching Pad conference registration is $59 and provides access to the virtual conference, main stage speakers and breakout stations. Conference registration closes April 21. For more information, visit

 

newbirth.org.