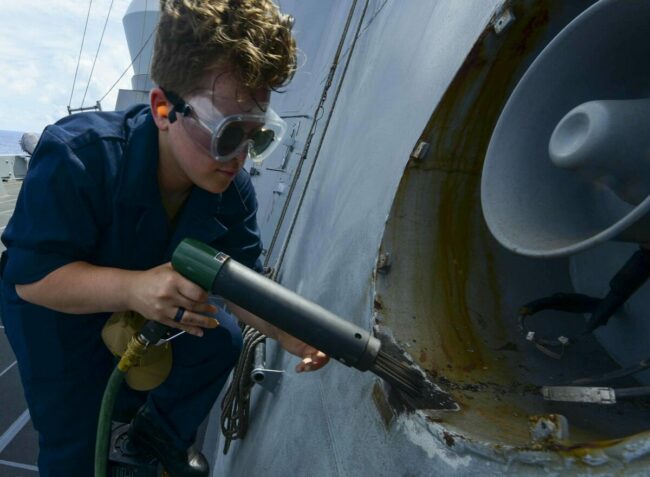 Photo by Mass Communication Specialist 2nd Class Curtis D. Spencer
PACIFIC OCEAN—Quartermaster Seaman Lyan Martinez-Casiano, who is from Lawrenceville, GA, is assigned to the amphibious transport dock ship, USS John P. Murtha (LPD 26). The ship is underway conducting routine operations as part of the U.S. 3rd Fleet.
Martinez-Casiano is pictured using a needle gun on the exterior of the ship to remove corrosion.With more than 90 percent of all trade traveling by sea, and 95 percent of the world's international phone and internet traffic carried through fiber optic cables lying on the ocean floor, Navy officials continue to emphasize that the prosperity and security of the United States is directly linked to a strong and ready Navy.