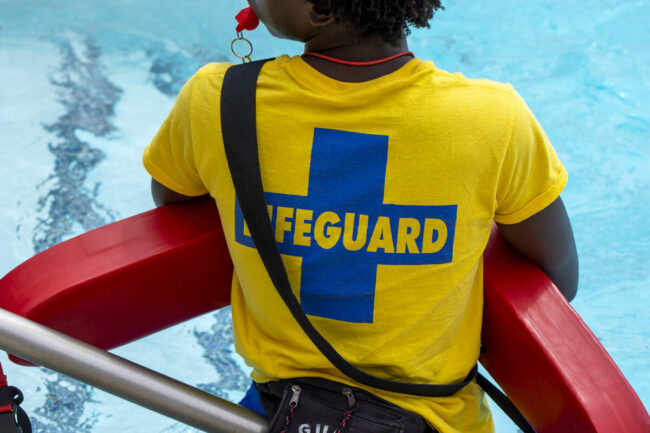 Gwinnett Parks and Recreation is hiring part-time and seasonal lifeguards and waiving training fees for applicants ages 16 and older.
The lifeguard training available to ages 15 and older requires passing a prerequisite swim test. Trainees then must complete and pass the 27-hour blended online and in-person training and written exam to receive their two-year American Red Cross certification. A $101 Gwinnett resident or $121 non-Gwinnett resident fee applies to those who do not become lifeguards with Gwinnett Parks and Recreation.
The part-time and seasonal lifeguard position starts at $9.27 per hour and includes benefits such as flexible hours and growth opportunities at four seasonal pools and five year-round aquatic centers located throughout the county.
"We encourage young adults who want to work in a fun environment, have rewarding experiences and gain leadership and life skills to take advantage of our free training and join our award-winning team," said Aquatics Manager Jim Cyrus.
Visitors must follow local emergency orders, which require face masks recommended by the Centers for Disease Control and Prevention to help reduce the spread of COVID-19.
To apply to become a lifeguard, visit GwinnettCountyJobs.com.
For more information, including training availability and requirements, visit GwinnettParks.com, call 770-237-5652 or email Lifeguard@GwinnettCounty.com.