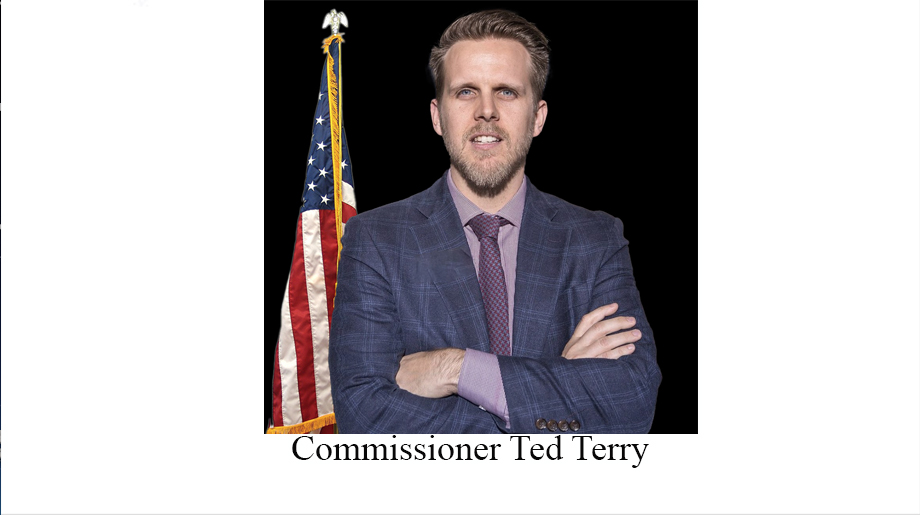 Initiative touts urban growers, green education for students, local green jobs
DEKALB COUNTY, GA—DeKalb County's Super District 6 Commissioner Ted Terry is expanding his big, green idea: He wants to transform public spaces in DeKalb County into urban landscapes offering edible native plant species, and fresh produce that is harvested by local urban growers
The idea is one that Terry piloted in the city of Clarkston, where he served as mayor before his election in November 2020 to the DeKalb County Board of Commissioners. He is kicking off Fruitful Communities in DeKalb  with a virtual Community Forum on Wednesday, April 14, and he's inviting DeKalb residents to join him. He hopes the launch will be the beginning of ongoing dialogue to help design these new landscapes with the communities' priorities in mind
"I envision a future DeKalb with communities full of urban growers tending and harvesting tens of thousands of pounds of fresh produce each year and putting much of it back into our local food system. We can reduce our carbon footprint and create localized, higher-paying green jobs
Fruitful Communities will address food insecurity, food deserts and developing policies that combat climate change at the local level. The initiative will be explained in greater detail and introduce initial partners such as Roots Down founder Jamie Rosenthal.
"Our philosophy at Roots Down has three main components: food, ecology, and community," said Rosenthal. "Most landscapes don't prioritize any of these things, which is why they are underutilized and unproductive despite the millions of dollars DeKalb County spends every year to mow grass and spray synthetic chemicals. Fruitful Communities is a framework for government officials and residents to reimagine public and private spaces and get a return on their investment."
The Clarkston project, launched by Terry, featured a community-designed micro-food forest and meadow system, and a first-of-its-kind urban grower training program for public works staff.
"Conventional landscaping has destroyed so many of our edible native plant species," Terry said. "Often, the focus is on mowing, blowing, and spraying pesticides and herbicides on our public and private spaces. The bioaccumulation of these chemicals in our local environment impacts the overall health of our communities. The Fruitful Communities Initiative is an opportunity for us to move away from this inefficient and wasteful system."
Partners for Fruitful Communities include Compost Now, Servescape, The Audubon Society, Multiply Monarch, and Be Compostable. Goals for the Fruitful Communities initiative include installing Productive Urban Landscapes, green education for young people, and policy recommendations to help urban agriculture and edible landscaping thrive.
The Community Forum on April 14 is open to all DeKalb County residents via Zoom.
To sign up for the kickoff forum, register here: http://bit.ly/fruitfulcommunities.
For updates regarding the Fruitful Communities initiative, visit www.rootsdownga.com/fruitful-communities.
View a case study about the pilot project in Clarkston here.