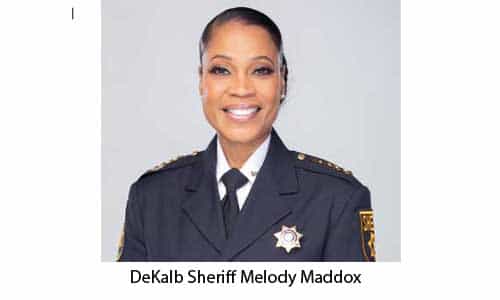 DECATUR, GA– The DeKalb County Sheriff's Office wants persons with outstanding warrants for misdemeanor charges to surrender.
"Warrant Relief Days" will be held May 4-6, 8 a.m. until 11 p.m. at the DeKalb County Jail, 4425 Memorial Drive, Decatur. During these three days only, persons with outstanding misdemeanor warrants issued by a law enforcement agency in DeKalb County who voluntarily turn themselves in to authorities may be eligible for an unsecured judicial release.
When the pandemic began last year, a "Standing Order Governing Bail During Judicial Emergency" was issued by the State Court of DeKalb County allowing persons to receive an unsecured judicial release – meaning anyone with certain misdemeanor warrants could be released without paying a bond. The charges would not be dismissed, but the accused could remain out of jail until required to appear in court.
To view the current, updated judicial order detailing charges that do not qualify for the release, see Standing Order of March 23, 2021 in "View All Current Alerts" under "Coronavirus Alerts" on the sheriff's office website home page at www.dekalbsheriff.org.
To learn if there is a warrant for your arrest on a misdemeanor charge that qualifies for this release, email the Warrant Unit of the DeKalb Sheriff's Office at warrantrelief@dekalbcountyga.gov. Visit the sheriff's office official Facebook page at dekalbsheriffga for a video tour of the "turn-yourself-in" process.
"If you believe you are wanted by any law enforcement agency in DeKalb County, you should turn yourself in to the sheriff's office during Warrant Relief Days," said DeKalb Sheriff Melody M. Maddox.
Exceptions to the release option include charges for Misdemeanor Domestic Violence or Misdemeanor Vehicular Homicide, Stalking, Simple Battery, Battery, Cruelty to Children, and Violating Family Violence Order.
At the end of "Warrant Relief Days," arrests for remaining outstanding warrants will continue to be enforced.