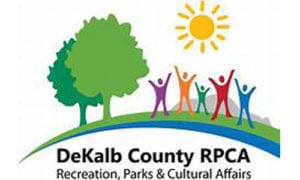 DEKALB COUNTY, GA– DeKalb County Recreation, Parks & Cultural Affairs, Netball America- Be An Inspiration GoGirlGo! Atlanta and Discover DeKalb Convention & Visitors Bureau(DCVB) will host the International Junior United States Open Netball Championship Tournament on Saturday, April 23, 8 a.m. to 5 p.m., at Redan Recreation Center, 1839 Phillips Road, Lithonia.
Patrons are invited to this free and exciting event that will also include an opening day celebration, a graduation ceremony, food drinks and giveaways. The community will have an opportunity to learn more about the netball program, register for next season and train with the USA Netball Team, on April 24 from 9 a.m. to 12 p.m. at Redan Recreation Center.
For more information, contact LaShanda Davis, Recreation, Parks and Cultural Affairs public relations specialist, at 404-710-6331 or register at https://netballamerica.leagueapps.com/camps/2672916-be-an-inspiration-atlanta-winter-season .