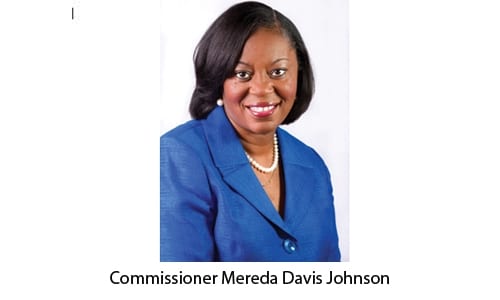 DEKALB COUNTY, GA– Commissioner Mereda Davis Johnson will be the recipient of the "Outstanding Government Leader Award" presented by Next Generation 911 Institute.  The non-profit organization works with the Congressional NextGen 9-1-1 Caucus to promote deployment of advanced and effective 9-1-1 and Next Generation 9-1-1 (collectively, NG9-1-1) services throughout the nation.
The "Outstanding Government Leader Award" is presented to extraordinary individuals that have dedicated their lives to aiding those in need, putting the safety of others above all else, and supporting the efforts of E911 First Responders.
Commissioner Davis Johnson will be honored at the 19th Annual NG911 Honor Awards Reception on Wednesday, March 16 in Arlington, Virginia. Davis Johnson was recommended to receive this award by Lasonji Strickland, Management Analyst in DeKalb County E911.
In 2019, Davis Johnson authored a resolution recognizing DeKalb County's E – 911 telecommunicators as professional first responders and part of the critical infrastructure of the public safety framework of DeKalb County, Georgia. The legislation was passed unanimously by the DeKalb County Board of Commissioners, making it one of the first of its kind in the State of Georgia.
"Often our women and men in the E911 center are the first to the scene because they have to comfort, calm, and communicate with those calling 911 for help and so I am always happy to provide our support to all of our first responders," said Davis Johnson.