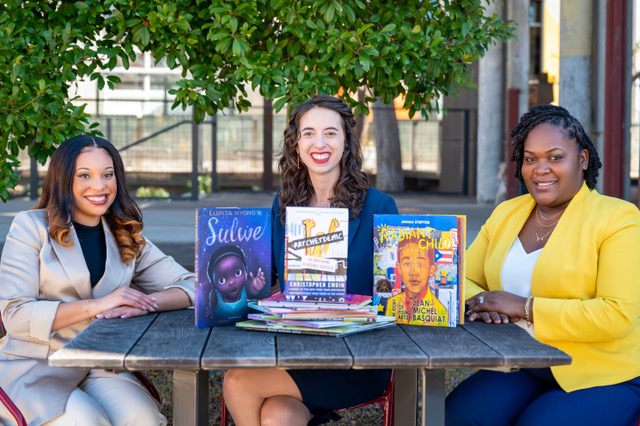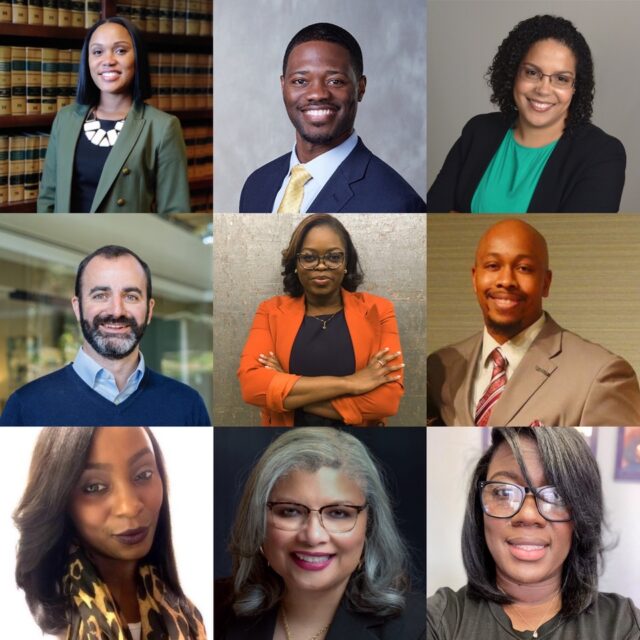 DECATUR, GA–DeKalb Brilliance Academy is accepting registration for the 2022-23 school year for K-2. The new public charter school, located at 2575 Snapfinger Road in the former Y Academy building, is inviting parents who would like to enroll their child or have them placed at the top of the wait list to apply by Feb. 28. There are no admission requirements, and the school is free to attend.
"We are thrilled to get to open the school we've worked for two years with the community to design. It will be the first charter school of its kind in DeKalb County and the only K-8 school focused on real-world project and entrepreneurship in all of Atlanta. We want to prove that access to real-world projects with leaders with shared identities is possible not just in private schools, but in free public schools, too." said Co-founder Jocelyn Alter.
The academy will begin serving K-2 in fall 2022, adding a grade each year through K-8. The academy's curriculum goes beyond standard academics and focuses on real-world project-based learning. Students will be mentored by community leaders and entrepreneurs "who look like them" to help them understand how various systems around the world work and how to impact them for the better.
"Real-world projects are something people are used to seeing in college or high school, not elementary school. But because this was what our community asked for, we studied schools across the country and found out this is possible with young children, too" said Alter. "For example, Kindergarteners working with an urban planner or architect on a park design project – visiting and measuring the site to make a site plan, interviewing people to understand what they want in the park, and working through their different ideas for the park to figure out a final design. At every stage, that same urban planner or architect is working with the teacher to coach teams of students directly. "
Brandon Riley, who serves as incoming chair of the academy's Board of Directors, said he loves the purpose of the new school. Riley, who formerly served as the City of Stonecrest's Parks and Recreation Director, said teaching children by engaging them to do real-life projects beyond the classroom is invaluable.
"Students would not only have input in what they wanted to see in a park or playground, they would actually participate in hands-on activities," Riley said. "It's far better than Career Day. Students will be exposed to all kinds of professionals to help them start thinking early-on about what they would like to do when they grow up."
Alter said she and her team members selected South DeKalb to open the new charter school because of the great demand.
"When we started, we didn't even know where to start the school. When we went around areas in Atlanta and we asked, do you want a new school option? We heard interest in a few places, but in South DeKalb we heard a resounding yes, because there are no charter schools located south of I-20," said Alter.
Alter said in developing the academy, she and her team spoke with more than 1,000 families and community members to gain input on the school's purpose.
"What we heard from our families was that schools should go above the standard academics, that the content that they teach should be engaging and challenging, and should honor students' intellect, but that they know that their children need much more to succeed, that they need the kinds of skills that it takes to collaborate in a team, that it takes to convey ideas of conviction, that it takes to understand how the systems around the world work and how to impact them for the better," Alter said. "That was incredibly exciting because South DeKalb is brilliant – a rich, incredible place with growing economies and fields. We knew in South DeKalb we would have the privilege to have Black leaders across every field that look like our students and who can be involved in our schools directly.
For more information on DeKalb Brilliance Academy: www.dekalbbrilliance.org
Pictured L-R: DeKalb Brilliance Academy's leadership team: Co-founders Kedra Herbert (Principal), Jocelyn Alter (Head of School) and Terri Knox (Director of Operations). 
Pictured L-R, top row:  DeKalb Brilliance Academy Board of Directors Courtney Jackson, Chawn Payton, and Aja Settles; Middle row: Brian Howell, Tia Richardson, and Chair Brandon Riley; and Bottom row: Ebony Rogers, Flavia Gordon-Gunter and Ky Lindberg