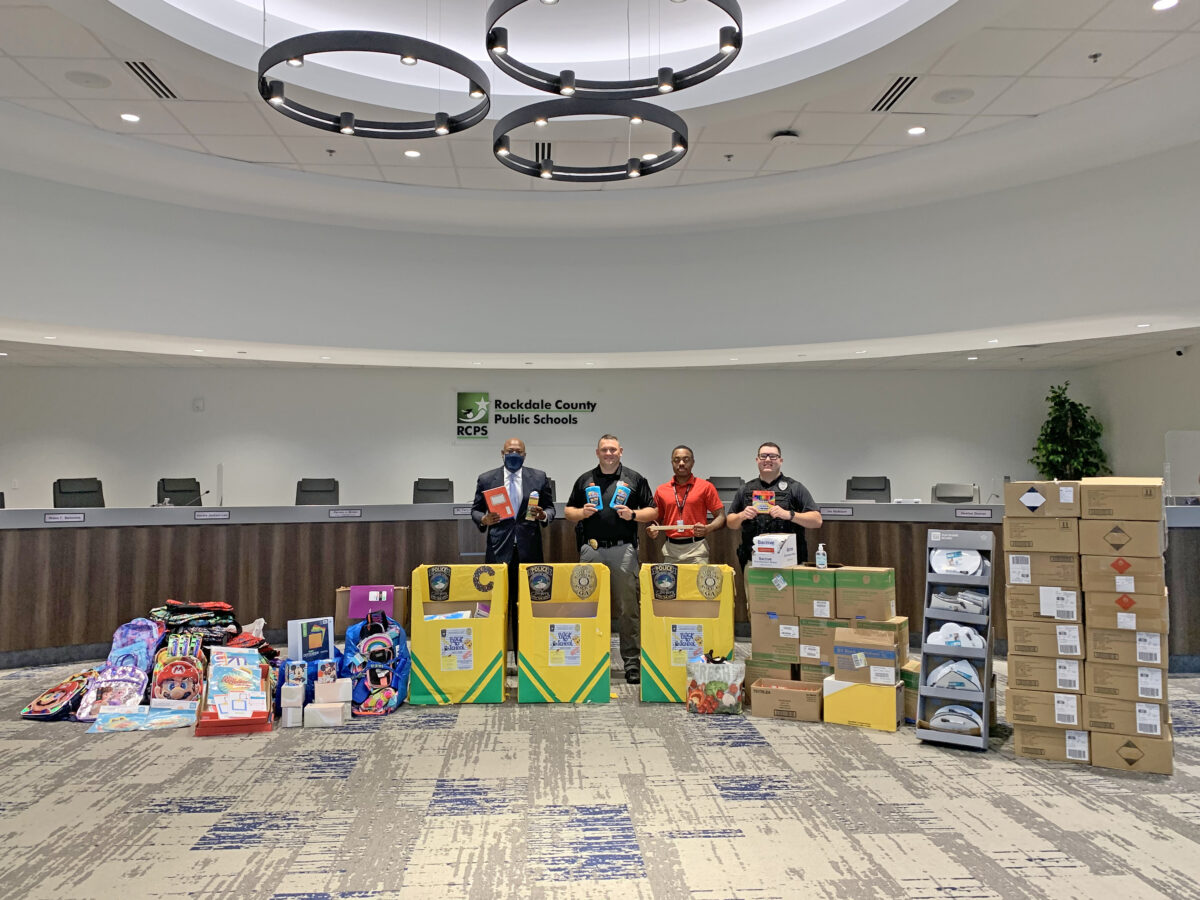 Pictured left to right: RCPS Superintendent Terry Oatts, Conyers Police Detective Chris Burns, and Conyers Police  recruits Trevon Hendley and Joshua Kitchens show off the boxes of school supplies delivered Aug. 3to the RCPS board room. Photo provided.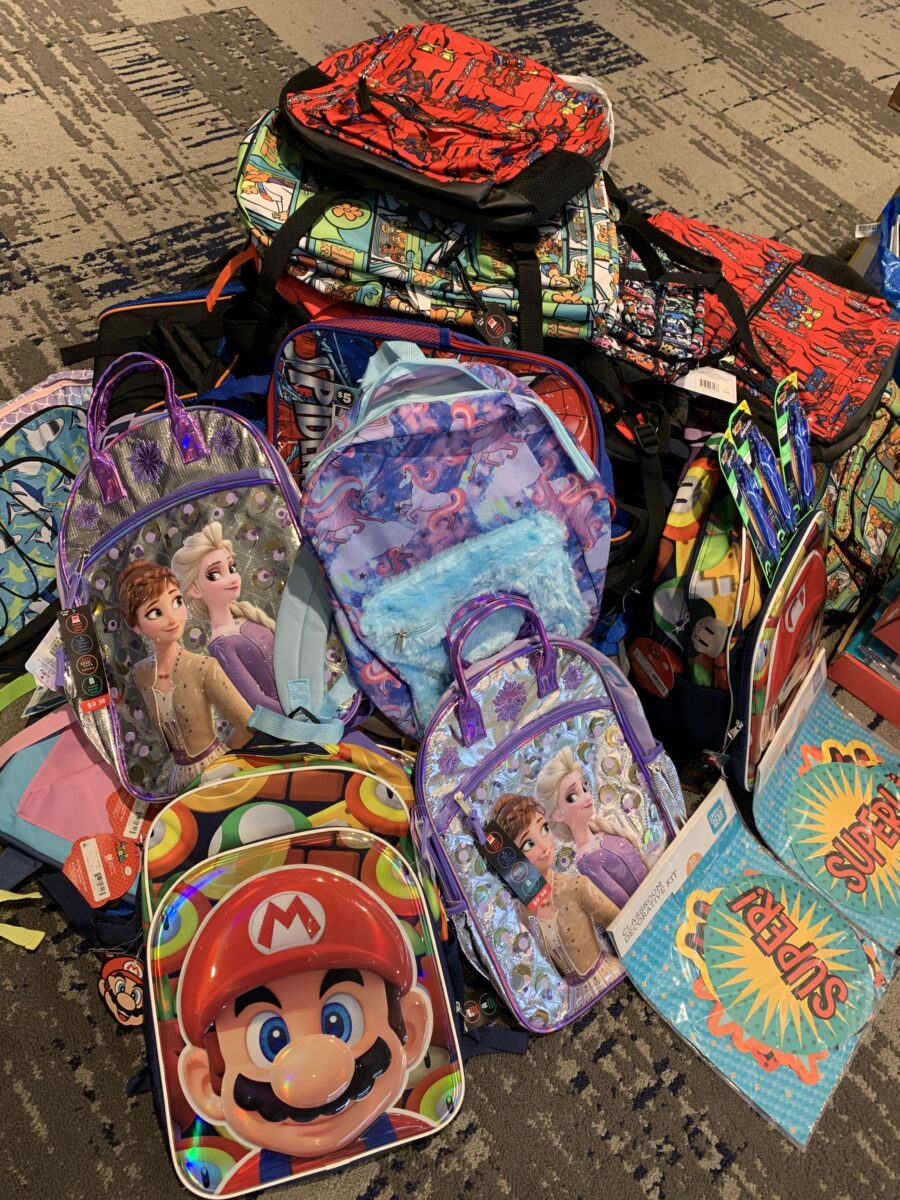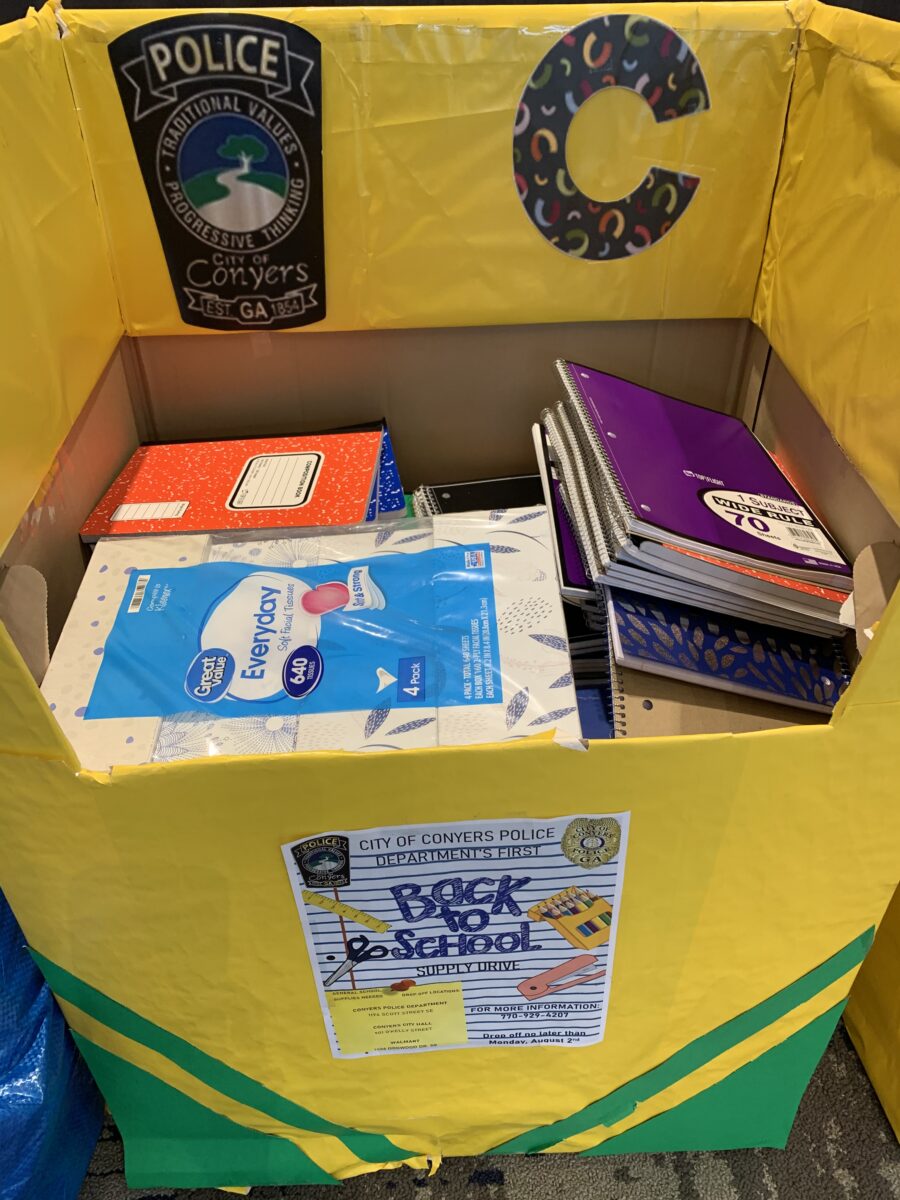 The Conyers Police Department, in partnership with Walmart in Conyers, collected more than $4,000 worth of school supplies for students in Rockdale County Public Schools (RCPS) during the 2021 Conyers Police Back to School Supply Drive.
The drive was led by Detective Chris Burns, with the assistance of Detective Cecily Karrantza, as part of community outreach and professional development efforts. The initiative was overwhelmingly supported by the generosity of the Conyers-Rockdale community.
Items donated included more than 80 backpacks; 808 bottles of hand sanitizer; 2,649 pencils; 930 markers; 119 spiral notebooks; 132 pencil cases; 29 dry erase boards; and much more. The items will be distributed to needy families.
The first day of school for Rockdale County Public Schools(RCPS) students is Aug.  5. The majority of students will be returning to in-person learning while others may choose to go online.
For more information, visit www.rockdaleschools.org/backtoschool.