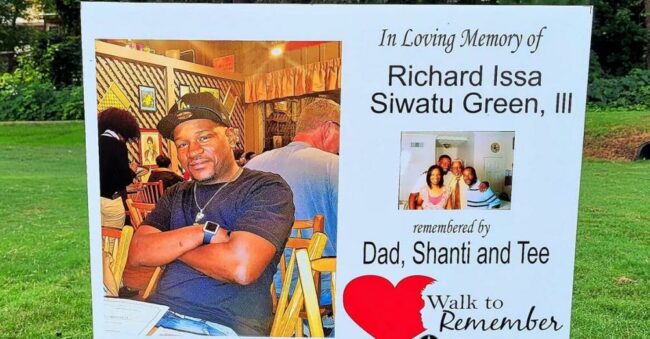 CONYERS, GA—Conyers Police Department today (Oct. 22) announced an increase in the reward for the unsolved murder case of Richard  "ATL" Green, 36. Today marked the fourth anniversary of the unsolved murder.
Green was killed on Oct. 22, 2017 in the Pinedale subdivision in Conyers. A family member said that he had been asleep at home when a tall, African-American man in his 20s, wearing all black and a hoodie rang the doorbell. He entered the home, Green and ran from the home in broad daylight.
The man who gunned down Green remains unidentified, authorities said.
In a Facebook post, a family member appealed to the public for assistance in finding the suspect
"Four years ago today I lost my brother. I miss hearing him laugh, seeing his smile. I miss his hugs. I miss him laying on my floor watching basketball, making meals, our inside jokes. I miss everything about him. His case is still unsolved and the reward is now $15,000. We will never get over this and it won't bring him back but my brother deserves justice. If you know who took him from us, please come forward."
The Green family has committed to additional reward monies already offered by Conyers Police Department and Crime Stoppers Greater Atlanta totaling $15,000.
Anonymous tips can be submitted online to: https://www.p3tips.com/tipform.aspx?ID=552
or  call 404 577-TIPS.