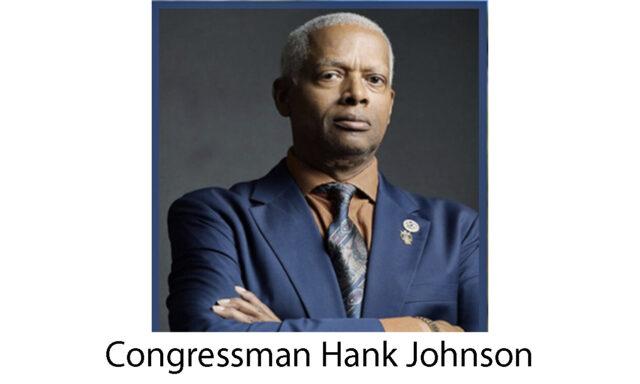 WASHINGTON, D.C. – Congressman Hank Johnson (GA-04) announced today that he tested positive for COVID-19.
He is experiencing mild symptoms of a head cold with cough, chills and congestion. He is comfortable, self-isolating, following the Office of Attending Physician's directions and in the process of contact tracing. The Congressman felt symptomatic and took a rapid at-home test. He is awaiting results from a PCR test.
"I'm grateful for having received the vaccines and the booster and encourage everyone to get vaccinated," said Rep. Johnson. "Our hospitals in Georgia and around the country are in crisis with COVID-19 cases. All of us should be doing everything we can to help reduce coronavirus infections so our emergency rooms, hospitals and healthcare workers are not overrun."
The continued Covid-19 surge is severely impacting hospitals in metro Atlanta, hospital health care system leaders said today (Jan. 20).  Hospitals are experiencing record numbers of people coming into emergency rooms as well as massive numbers of hospital employees who are out sick with COVID-19.
"We have no capacity left at the hospital," said Dr. Robert Jansen, Grady Health Systems chief medical officer who reported a "110 percent" increase hospitalizations. "We've had to divert ambulances over the last several weeks because of the huge number of patients coming in."
Jansen said COVID-19 also is having a tremendous impact on people who have underlying health issues such as diabetes, heart failure and sickle cell anemia.
"If they get infected, they get incredibly sick," said Jansen.
Health officials are pleading with the public to  get vaccinated and to home test if they experience fevers, chills, congestion and other flu-like symptoms.
As part of the Biden Administration, the White House began taking orders for free home COVID-19 test kits on Wednesday, Jan. 19. Each household is limited to four tests. To order the free test, go to covidtests.gov. There is no shipping costs. The tests are expected to ship within 7 to 12 days.