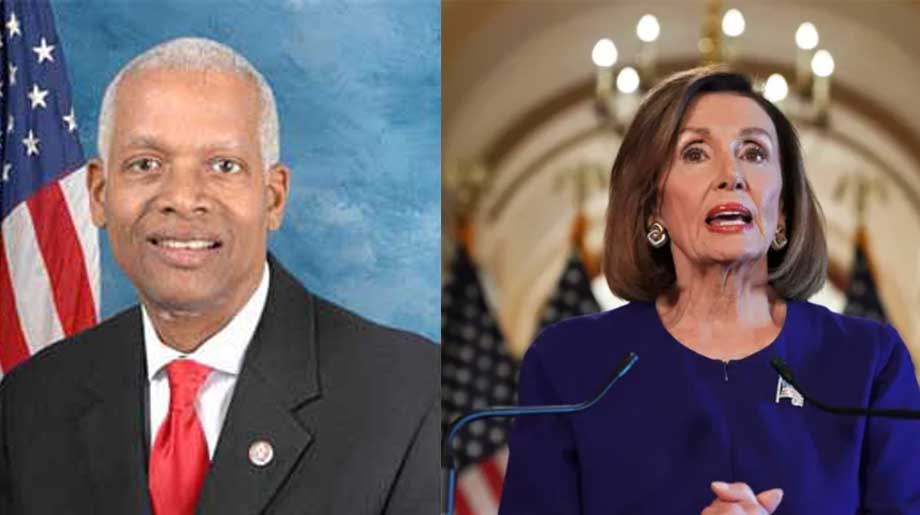 Congressman Hank Johnson and Speaker Nancy Pelosi
Congressman Hank Johnson (GA-04) hosted House Speaker Nancy Pelosi (D-CA) for an Instagram Live event on April 17 to discuss President Biden's American Rescue Plan, The American Jobs Plan, vaccines and the Jan. 6 riotat the White House and its aftermath.
While the American Rescue Plan is changing the course of the pandemic and delivering relief for working families, Johnson and Pelosi said this is no time to become lax in social-distancing protocols that keep us all same as possible.
Johnson said that millions of American workers are still out of work, while America's infrastructure is in desperate need of investment in every state in the union.  Despite being the wealthiest country in the world, the U.S. ranks 13th globally in terms of the quality of infrastructure:
•             U.S. roads, bridges, transit and water systems are crumbling.
•             America's electric grid is vulnerable to catastrophic outages.
•             Too many Americans lack access to affordable, high-speed Internet and to quality housing.
•             The past year has led to job losses and threatened economic security, eroding more than 30 years of progress in women's labor force participation. It has unmasked the fragility of our caregiving infrastructure.
•             The nation is falling behind its biggest competitors on research and development (R&D), manufacturing, and training.
To watch the episode, click 
HERE
.